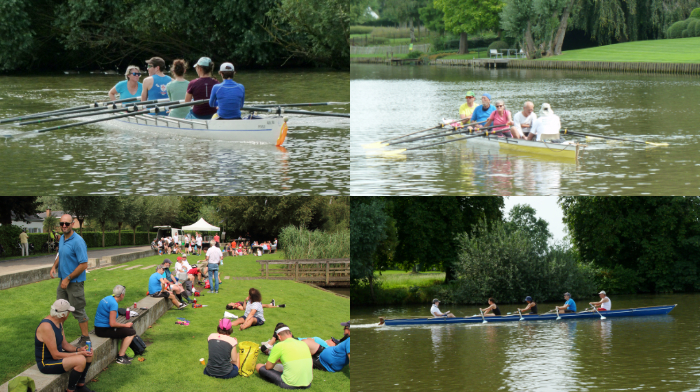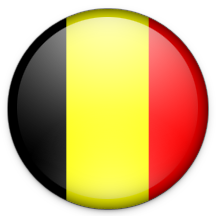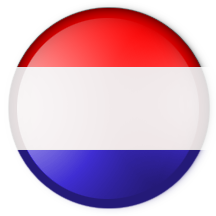 37e Golden River toertocht op de Leie
Op onze toertocht roeit u op de meanderende Leie. Tussen de mooie statige huizen en villa's glijdt u door het prachtige landschap dat ooit de inspiratie vormde voor de schilders van de Latemse School. Hier zie je meteen waarom deze kunstenaars zo hielden van de mooie Leiestreek.
Op zaterdag 20 augustus 2022 bent U bent welkom vanaf 8u30, briefing om 10u en inschepen graag tussen 10u15 en 11u.
Start & aankomst is aan het clubhuis van de V.V.R. (en de Gentse R.S.). Adres: Vissersdijk 2 in Gent.
Er zijn 3 afstanden: de Korte Afstand; tot aan café 'Oude 3 Leien' in Drongen (totale afstand: 14 km). Middellange Afstand, met stopplaats in Sint-Martens-Latem (24 km). Op de stopplaats zijn er ook drankjes en broodjes te krijgen (tegen een kleine bijdrage). Voluit genieten kan op de Lange Afstand; het volledige traject tot aan het 'Hooghuis' in Sint-Martens-Leerne (36 km)
Eens terug is het om 16u tijd voor de aperitief "Aan den Dijk" en als afsluiter van deze sportieve dag is er een gezellige barbecue met een uitgebreid groentebuffet! Voor vegetariërs voorzien wij een lekker alternatief.
Meer informatie en inschrijven via secretariaat@rowing-vvr.be, met vermelding van naam en geboortedatum van de roeiers. De deelnameprijs is €12,5 per dag en €20 voor de BBQ, kinderen tot 12 jaar kunnen voor €12 barbecueën.
Deelnemers moeten een geldige licentie hebben. Er is een beperkt aantal leenboten beschikbaar, aan €12,5 per gehuurde zitplaats reservatie is noodzakelijk. Op deze toertocht zijn alle boottypes toegelaten, ook kajaks en kano's.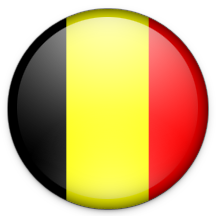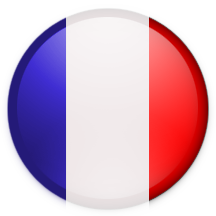 37ème Randonnée du 'Golden River' sur la Lys
Sur notre tour vous voyagez sur la Lys serpentant. Entre les belles maisons et villas majestueuses vous glisse à travers le magnifique paysage qui inspira les peintres de l'école Latem. Ici, vous voyez immédiatement pourquoi ces artistes tant aimé la belle région de la Lys.
Le samedi, 22e Août 2022 vous êtes bienvenus à partir de 8h30, briefing à 10 heures et embarquement entre 10h15 et 11 heures.
Départ et l'arrivée est au club-house du V.V.R. (et Gentse R.S.). Adresse: Vissersdijk 2 à Gand.
Il y a trois distances: la distance courte; jusqu'au café 'Oude 3 Leien' à Drongen (distance totale de 14 km). Distance moyenne: avec arrêt à Sint-Martens-Latem (24 km). Ici il y a la ravitaillement de boissons à petits prix. Vous pouvez profiter de pleine puissance au trajet complet: jusqu'à 'Hooghuis' à Sint-Martens-Leerne (36 km).
Pour finir cette journée sportive, il y a un apéritif à 16h "Aan den Dijk" et nous vous servirons un super barbecue avec un grand choix de légumes! Pour les végétariens, nous offrons une alternative savoureuse.

Plus d'informations et inscrivez-vous via secretariaat@rowing-vvr.be en indiquant le nom et la date de naissance des rameurs. Les frais de participation sont de €12,5 par jour et de €20 pour le BBQ, les enfants jusqu'à 12 ans peuvent faire un barbecue pour €12.
Pour les participants une licence valide est obligatoire. Il y a un nombre limité de bateaux empruntés disponibles, à 12,5 € par siège loué, la réservation est indispensable. Sur cette ballade touristique tous les types de bateaux seront admis, y compris les kayaks et les canoës.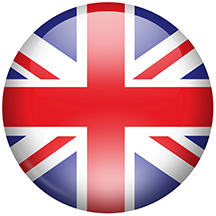 37th Golden River tour on the river Lys
On our tour you travel on the meandering Lys. Between the beautiful stately homes and villas you glide through the beautiful landscape that once inspired the painters of the Latem School. Here you immediately see why these artists loved the beautiful Lys region.
You are welcome on Saturday 22nd of August 2022 from 8h30 onwards, briefing at 10h and embarking between 10h15 and 11am.
Start and arrival at the clubhouse of the VVR (and Gentse R.S.). Address: Vissersdijk 2 in Ghent.
There are 3 distances: a Short distance; up to cafe 'Oude 3 Leien' in Drongen (total distance: 14 km). The Medium distance; with stop in Sint-Martens-Latem (24 km). Here drinks and some sandwiches are available for a small fee. You can also go for the Long distance; the entire journey to the 'Hooghuis' in Sint-Martens-Leerne (36 km).
At the end of this sportive day it is time for the aperitif "Aan den Dijk" at 16h and we serve you a delicious barbecue with a rich choice of vegetables! For vegetarians, we provide a tasty alternative.

All information or register via secretariaat@rowing-vvr.be, stating the name and date of birth of the rowers. The participation fee is €12,5 per day and €20 for the BBQ, children up to 12 years can barbecue for €12.
Participants need to have a valid license. A limited number of boats are available for renting, at €12,5 per hired seat so booking is essential. On this tour, all boat types are permitted, even kayaks and canoes.